Odds for Tiger Woods to Win Another Major in 2019
Tiger Woods rolled back the years at Augusta in 2019, claiming his fifth green jacket in what was an emotional win for 15-time major champion and golf fans around the world. The best betting sites have now placed him firmly in the picture for the remaining three majors in 2019.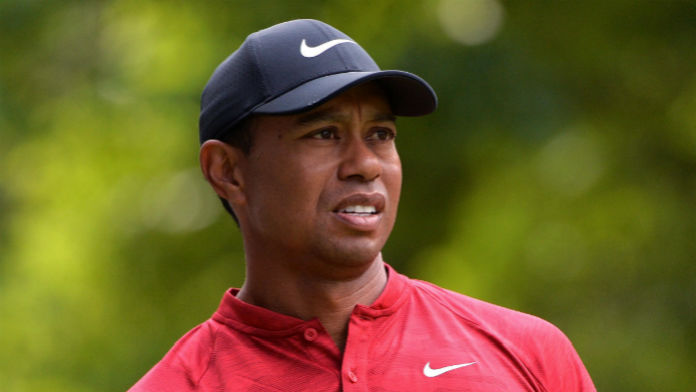 Recommended Tiger Woods Bets:
| Tip | Odds | Bet with |
| --- | --- | --- |
| Tiger Woods to Win the US Open in 2019 | 12/1 | Bethard |
| Tiger Woods to Win the Open Championship in 2019 | 12/1 | Bet365 |
| Tiger Woods to Win Three or More Major Championships in 2019 | 40/1 | Paddy Power |
---
>>Click here for best betting sites
---
Odds for Tiger Woods to Win Another Major in 2019
Is there any other word to describe the seismic wave which hit the game of golf when its greatest star, Tiger Woods, tapped in his final putt at the 2019 Masters and was confirmed the champion? A glorious week for the sport which saw a host of its finest young players pack the leaderboard and yet, at the conclusion, the man who had inspired them all was slipping his arms into a fifth green jacket.
For so long we have wondered whether a 15th major championship and first since 2008, was within his grasp. Because it was a notion largely built on hope and most expected that if it did come it would be a remarkable one-off. And yet such was the nature of his victory at Augusta National another major win is now not just a new dream, but an expectation.
Duly his odds to taste more success in 2019 have narrowed – is Tiger's 2019 going to be one for the ages?
Tiger's Back
Never have two words been more appropriate.
Woods not only returned to the top of the sporting world, but the body part which almost destroyed him is in there too – his back. During the BBC coverage from Augusta National Paul Azinger reminded viewers that Woods had told one past champion at the tournament's annual dinner that he was finished – that's how serious his issues were a little over two years ago prior to having the offending joints fused together.
Before that he had enjoyed a renaissance of sorts, winning eight times in 2012-13, but in the aftermath of the collapse of his marriage and reputation in late 2009 he had never truly been the force of old – the golfer who won 14 majors in 12 seasons. He has become, instead, a different Tiger, one who enjoys the company of others and smiles more.
And yet last week we saw something subtly different again – he knew he could win and returned, for seven days, to stony-faced Tiger. In the moment of victory, he smiled again, and how wonderful it was to witness. But the fact he has that capacity to turn that game face on and off suggests that one of sport's greatest ever comebacks is far from finished.
Tiger Woods US Open Odds 2019
The sense that now Woods has added one major win to his comeback more will follow gains greater traction when you recall that his national championship will return him to the scene of one of his finest-ever victories.
It was at Pebble Beach in 2000 that he obliterated the field by a record-breaking 15 shots – a stunning effort that seems sure to be referenced at least three million times that week. In fact, as with all three of this year's remaining majors, the biggest threat to another Tiger win might well be heightened expectations, insane gallery excitement and incessant media speculation.
But of his many sensational qualities, Woods' ability to lock out unnecessary information was always his most astonishing. He will face a rather tricky inconvenience at Pebble Beach and that is the Poa Annua grass on the putting surfaces. In his heyday, he coped well, but in recent times it has tested his patience. Punters believe he can overcome the greens and he is now best price 12/1 with Bethard.
Tiger Woods Open Championship Odds 2019
Last year it was during the Open Championship at Carnoustie that we began to get an inkling that the new Tiger truly believed he could contend at the top again. It was first revealed in his press conference when there was an unmistakable glint in his eye as he talked of his first experience of links golf, his appreciation of it, and the knowledge that his experience playing it made him a greater threat than elsewhere on tour.
Then he briefly led the tournament hitting the back nine on Sunday – a thrilling moment that was like the first domino being flicked downwards, starting a run which may or may not have culminated at Augusta.
Can he win at Royal Portrush? The course will be new to many in the field and as such links skills, a strong game plan and intelligent golf will be to the fore.
What's more the sell-out crowd (yes, all tickets were sold weeks ago) will be treating Woods like an honorary Irishman for the week. The passion promises to be remarkable and, other than a home win, nothing would please the galleries more than to see Tiger lift the Claret Jug again. Once again, he is single figures to achieve that – with Bet365 offering 12/1 for him to emerge victorious.
Multiple Successes?
Paddy Power are offering 40/1 that Tiger will win three or more Majors in 2019, with the same bookmakers offering 10/3 he will win two or more.